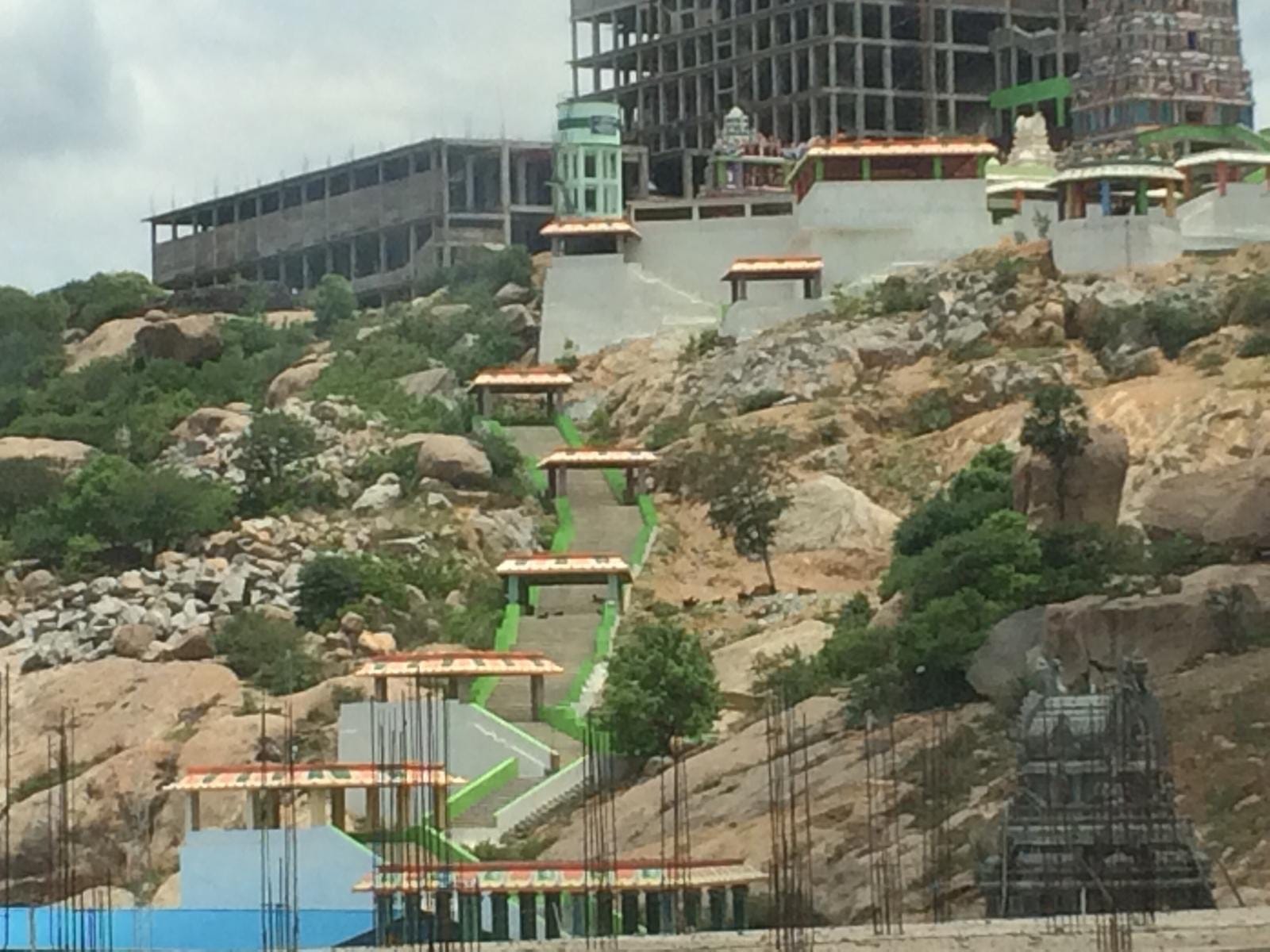 Temple Mahadevamalai in Tamil Nadu
Since 2011, Sri La Sri Maha-Ananda Siddha has been building a large temple in Mahadevemalai, near Vellor, a three-hour drive each from Vellor and Bangalore, which will be of great importance to the earth and humanity for the coming Satyayuga. Siddha once said that energetically it will be one of the most important places on earth and that people will come from all over the world. There is no official construction plan for the temple. Siddha carries this only in his consciousness. With more than 150 workers, he has been working tirelessly day and night for several years on the construction of this temple.

According to Mahananda Siddha, every person who visits this place in the future will be freed from karmic influences and experience healing. Mahananda Siddha says that this temple will exist until the universe dissolves (pralaya). Meanwhile, many thousands of people visit the temple every day. Each visitor receives a hot meal.

It is a great honor and blessing for us that Mahanandha Siddha gives us the opportunity to collect donations for this temple, as he does not accept money from everyone.

If you would like to support this project of the heart, which will be of great importance for the earth and humanity in the coming times, then become a sponsor with a monthly or one-time donation.
In Harmony with Nature e.V.
DE 75 4306 0967 1250 46 1000
The work of the 19 Siddhas
In this small brochure you will receive on 60 pages a detailed knowledge and extensive understanding of the work and the work of the 19 Siddhas. For a compensation of 10,00 Euro plus shipping costs, you can also receive the brochure as a print version. For this, please write us a message with your address via the contact form.
New Earth - New Human
Stephanie Bunk's book was approved for publication in 2018 by the Palm Leaf Libraries of Agastyar Rishi. It contains a detailed knowledge of the Siddhas and their workings, the current processes in nature, and what we can do to prepare our consciousness for the coming Satyayuga. The book can be ordered through bookstores or various online bookstores.
If you would like to join the N E W S L E T T E R and/ or if you are interested in our projects or have any questions, please feel free to write us. We are looking forward to your message!